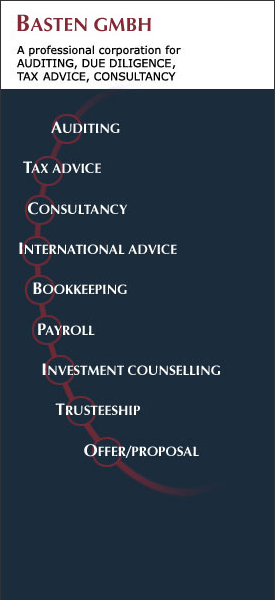 Residence and Work Permit for Foreigners Who Live and Work in Germany
Residence permit
Pursuant to the German Act on Aliens (Ausländergesetz) all foreigners who wish to enter Germany must have a residence permit. The most significant statutory exceptions are:
Tourists entering Germany for purposes of travel for up to three months, or
employees of a foreign employer who may work for that employer without formal requirements for up to maximum 2 months, or
members of the U.S.Forces (their dependents) and members of the civilian components.
Citizens of EU member states receive a residence permit automatically on presenting their identity card or passport. Although the U.S.-German Treaty of Friendship, Commerce and Navigation contains equal treatment and most favored nations clauses, this treaty does not give a U.S. national an enforceable right to a German residence permit, so German authorities still have certain discretionary power. The residence permit is granted to foreigners by the local immigration authority (Ausländeramt) before or after entry into Germany.
If a U.S. national is married to a German national, then he or she will receive a residence permit for a minimum of three years if the German spouse has a regular residence in Germany. Thereafter, the U.S. national with a German spouse may claim an unlimited residence permit (unbeschränkte Aufenthaltserlaubnis). Sanctions for noncompliance with the resident permit requirements are fines or imprisonment.
Work permit
Contrary to EU nationals, other foreign nationals, including U.S. citizens, do not have a statutory right to receive a work permit.
The application for a work permit must be filed by the employee with the local Labor Office (Arbeitsamt) in the district where the employee resides. Issuance is dependent on the existence of a residence permit. The two application procedures are interwoven. If an individual applies for a residence permit with the intention of working in Germany, the local Immigration Authority, before granting the residence permit, will contact the local Labor Office to ascertain whether it is likely that a work permit be issued. Only after the local Labor Office has given an affirmative answer will the residence permit be issued.
The local Labor Office will consider an application on the basis of the general situation on the labor market and also take into account whether the work to be performed can be done by a German national or EU national in a similar manner. Although the granting of permits is facilitated for U.S. nationals based on the existence of the bilateral Treaty of Friendship, Commerce and Navigation, EU citizens still enjoy priority.
The work permit can be issued for a maximum of 2 years and may be extended, but again the applicant has no enforceable right to an extension. It may take between 2 and 4 months to obtain the residence and work permits. If the U.S. citizen applicant is married to a German national the local Labor Office should be flexible in granting the work permit, so there is no real fixed rule for the term of validity. After five years the U.S. citizen is entitled to an unlimited work permit.
Sanctions for noncompliance with the work permit rules can be fines up to DM 10,000. The company employing a foreigner without a work permit can be fined up to DM 500,000.
Application for residence permit and work permit
According to the Treaty or Friendship, Commerce and Navigation, U.S. citizens are not required to apply for these permits prior to entering Germany but may also apply after having entered the Federal Republic of Germany.
» zurück