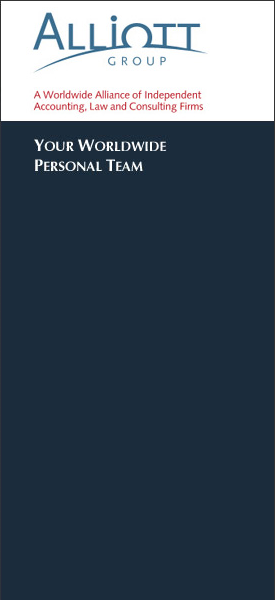 Accountancy & Auditing - a full range of accountancy, auditing and consultancy services, including tax and VAT compliance,accounting systems, bookkeping, cash flow management, outsorcing etc.
Legal Services - including company law, employment legislation and real estate.
Information Technology - including the development and implementation of systems, etc.
Human Resources - including recriutment and training of staff, resource management, etc.
As already stated, this is only a guide, an indication, of the breadth of services offered by Alliott Group.
Throughout the group and across each region there are specialists in each of these service areas. Many of our professional team serve as advisors and consultants to national governments and business and professional institutions as well as to international organisations such as the European Union.
Practical advice, business, financial and legal consulting, hand-on expertise on a globak scale or in a niche local marketplace - Alliott Group is there to lift the world from your shoulders and help place it at your feet.